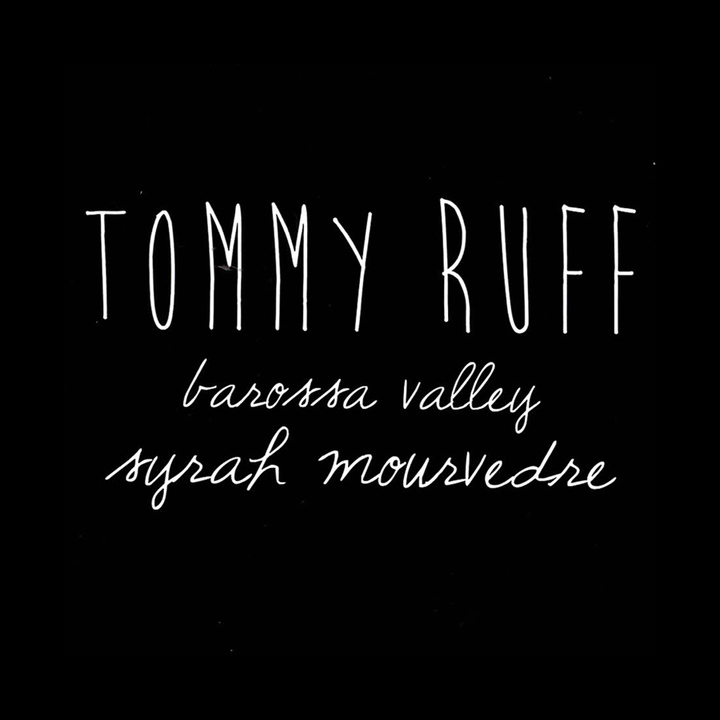 2016 Tommy Ruff
Our always Faithful, Tommy Ruff. A yummy blend of Mourvedre and Shiraz. We bring the deep gravel and loam from the creek and the red soils of the hills together. The result is a midweek smasher!
Current release: 2016
Two things I forgot. We also have two wines from our estate out this release. The first is our always faithful Tommy Ruff. A yummy blend of shiraz and mourvedre (50/50). She is good in almost any situation from early morning drinking right through to sips before bed time. We blend the deep gravel and loam from our creek with the red soils of the hill. What results is this midweek smasher. Love her for what she is. The 2015 is a lover.
A new direction was taken in 2014 with our grapes after a silly hot summer 2013/14. I had had enough. I wanted something fresh and crunchy not sweet and alcoholic. So I started fermenting our fruit with their bunches still attached. This is a process known as whole cluster or whole bunch fermentation. The grapes loved it and the wines, oh my, they really loved this. I had found something that really worked well for our farm and the grapes we grow. In warm to hot years the stalks can really help us. (This will not always be the case as I was to learn in 2016. Thats another story though).
With all of these new ideas in 2015 I set about playing more intensely with our stalks. In the past it had been something i had used to keep the goats happy and off the roof of my mum's car.
$25 /

750ml
Region

Seppeltsfield

Variety

Syrah and Mourvedre

Alcohol

13

Grower

Estate

Production

5333 bottles
Tommy Ruff? Tommy Club!
Our little wine club is the best way to taste all the things we make. Find out more...