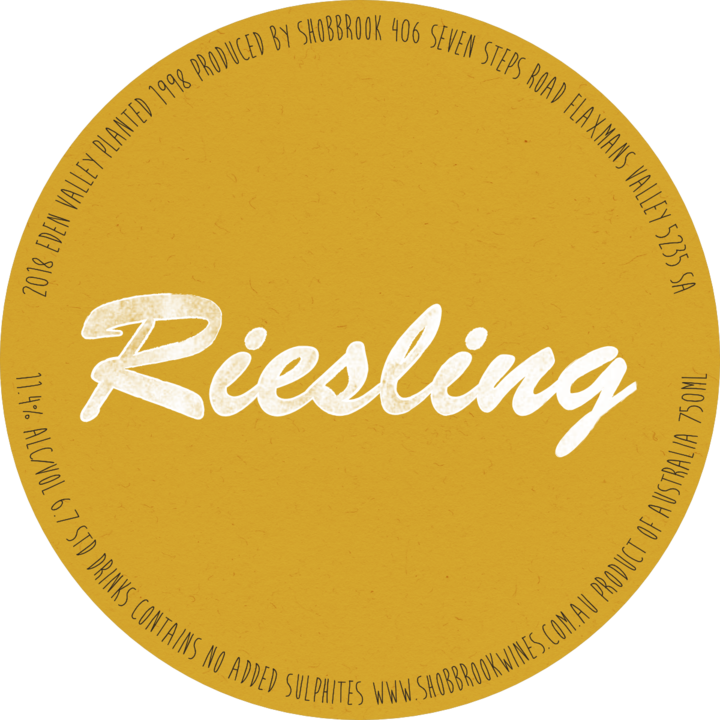 2018 Riesling
A very long slow ripening for this vineyard, meant we picked her quite late in April before taking her skins away and allowing her to finish ferment in ceramic again. Contact with gross lees helps build some width and a light flor allows the wine to gain some added depth. Good now but she will also keep for the adventurers.
What are these ceramic eggs I keep talking about. Well a few friends of mine managed to convince a middle aged jack of all trades ( too many to list ) named Phil, to put any money he could find in the old biscuit tin into a project to see what the largest ceramic vessel he could make by a process of slip casting. Well it all went to plan in a roundabout kind of way and two years later the first eggs started coming out of the purpose built kiln. A work of pure beauty. You can check Phil out at www.livingwaterflowforms.com.au. He can give you some insight into what he's been up to in the workshop.
Current release: 2018
$34 /

750ml
Tommy Ruff? Tommy Club!
Our little wine club is the best way to taste all the things we make. Find out more...